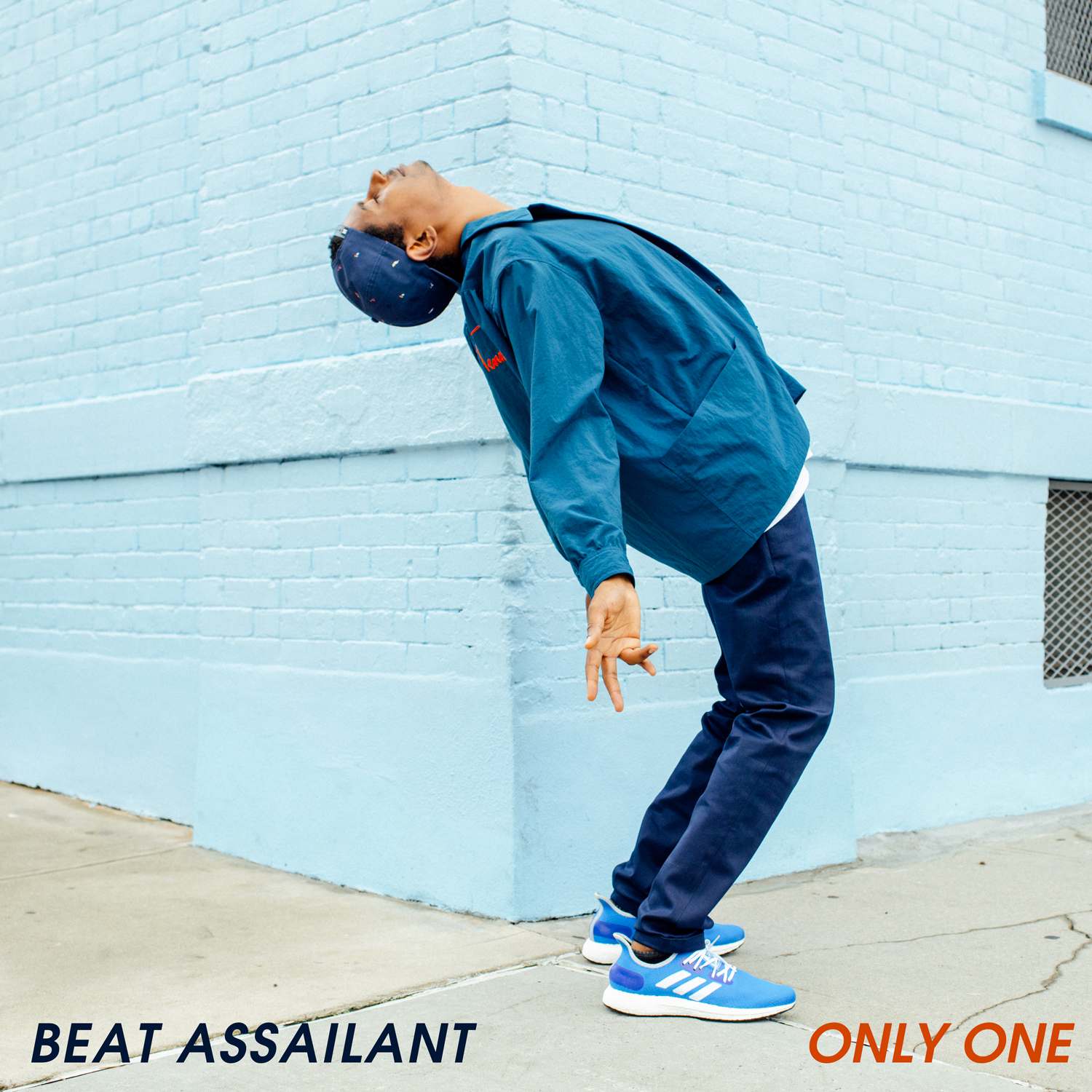 « Like the rapper? You'll love the singer! » this is the kind of slogan that would be used to market Beat Assailant's. But as we know from his first album (« Hard Twelve » in 2005, a real classic for fans of the golden age of rap), Beat Assailant is anything but a « product ». The proof? He never ceases to take vocal risks and to evolve artistically. For several years now, he has been expanding his vocal range, honing his craft, and now joins the ranks of other modern rappers who perform in multiple styles (André 3000, Pharrell Williams, etc.), as comfortable singing melodies as they are spitting rhymes.
The Atlanta native, who now lives between Paris and NYC, is putting the finishing touches to a record that he has already dubbed « The best album I have ever made », due for release in early 2019. Daring to really, truly sing, without losing the intensity of his rap, lends an irresistible energy to this bold new direction. As a prelude to this upcoming album, Beat Assailant is releasing the E.P. « Only One », four tracks that announce the bright and flamboyant style of his new sound.
« Only One » is a future dancefloor hit, with a French electro feel thanks to the production by 9 O'Clock, and a video not to be missed.
« The Spot » brings irrepressible layers of keyboard, a sort of digital funk explosion that evokes both Bernie Worrel and Dâm-Funk, produced by ALfred (who is none other than Alex of producer duo Synapson, currently supported by BA in their concerts at the Elysée Montmartre, Printemps de Bourges, etc.).
« Boss Chick » features the young, trendy duo Haute, combining a jazz-style bass, rap couplets, and Anna's voice accompanying BA in the chorus.
Finally, on « Bad Boy », Beat Assailant sings a sophisticated, elegantly minimalist R&B melody produced by Art Of Shades.
Everything is finalised, mixed and mastered by the famous NK.F. (Orelsan, PNL, Damso, Angèle, etc.), who perfects the songs and the raps of a Beat Assailant, whose lyrics are fresher than ever. This new EP is due for release on November 30th, before the album drops in 2019, followed by a tour with his new band.
Tracklist
1. Only One
2. Boss Chick (feat. Anna Majidson)
3. Bad Boy
4. The Spot