Revoir le catalogue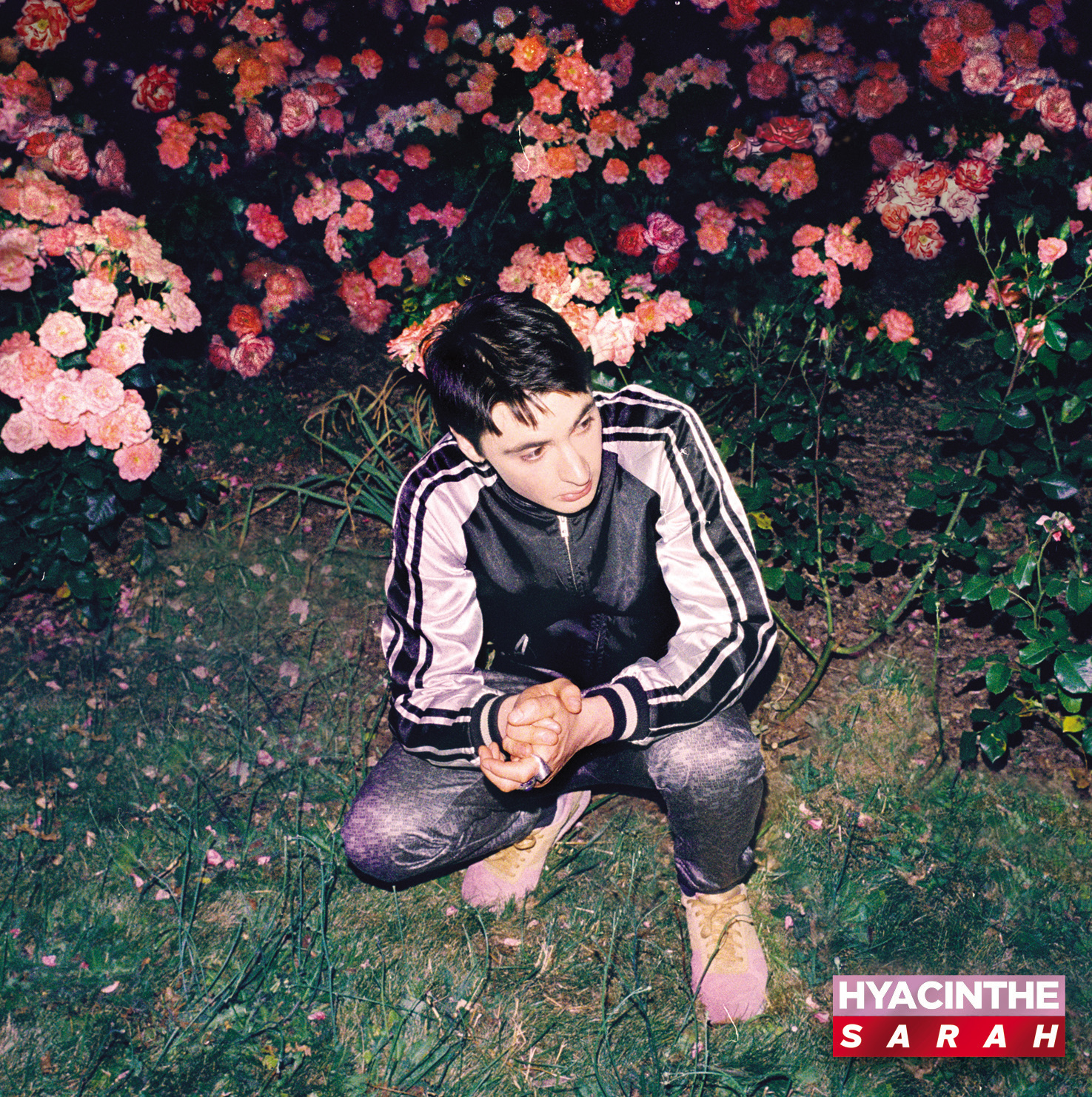 2017. Rap music does no longer fit in classical Hip Hop codes, neither in street codes, neither in styles principles. It became a central mean of expression for a whole generation, each young artist assimilates it its own way, from Tokyo to Salvador De Bahia. In Paris, Hyacinthe, 24, formulates a hybrid formula of rap, electronic and pop music. He drops emotional rhymes, full of hopes and doubts, soulful questions, rhymes that explores what he calls his "part d'ombre" [share of darkness].
Hardcore pop and sensitive rap, Hyacinthe does not only shove styles, he inaugurated his own musical sphere. His skinned and vivid writing is his most obvious quality. This first album is an author work, without being formal, his words aim the guts or overturn the heart. Diving in his lyrics is like sinking in his thoughts, observing the world through his eyes: a deep emotion from which no one will come out unscathed. Scars of the youth, resignation of a missing father, cardinal cycles of his angsts and withered feelings… but also hope, love, need of getting plastered and partying, as if the party was everlasting. When he speaks about himself, he does not pretend to represent a whole generation, but he narrates the pains and the ephemeral joys of the youth of nowadays. "Quelque part dans la ville, les filles dansent sur le bar / je regarde, à travers la vitre, les corps dans le noir / qu'est-ce qu'on va faire de nos vies ? / du cash, des amours absurdes ? Chaque nuit, une vanité de plus…" ["Somewhere in the city, girls are dancing on the bar / I watch, through the window, bodies in the dark / What will we do with our lives? / Cash and absurd loves? Each night, one more vanity…"]
His previous mixtape ("SLRA2: Mémoires de mes putains tristes" ["SLRA2: Memories of my sad bitches"], 2015) brought him consideration and acknowledgment. Hyacinthe is now dubbed by the finest present beatmakers, who built this new album, Nodey (Youssoupha), King Doudou (PNL) and Krampf (from DFH DGB crew, as Hyacinthe, and L.O.A.S.) among others.
Keyboards, samples, synth pads, breaks, snares: the album is entirely composed in a digital way, not a single acoustic instrument has been recorded in studio. In Hyacinthe's music, digital effects do not screen the emotions, on the contrary, they sublimate them. For example, this deeply sad skit in which he imagines his father's funeral (who he did not see in the last 10 years) and tells us that he's not able to cry over him, crackles and digital bugs in the background. In one of these new tracks, featuring his friend Jok'Air, the autotuned voices take us in an unearthly wandering. In another one, he converses with the duo The Pirouettes, over a pop and digital production. He throws a hardcore slab, gabber influenced ("Sur Ma Vie" ["Swear on My life"]), a willingly prosaic and boisterous rap, alongside a love song dropped over an electronic frame with blazing texture ("Sarah"). In "Le Regard qui Brille" ["Shining Glance"], he invites the singer Ammour in a boiling hot duo, where his female guest takes control over his soul and sex. Within the 13 tracks of this first album, Hyacinthe proves that rap music became a freed style, full of a dark sensitivity, where digital beats mix up with heartbeats.
Tracklist
1. Sarah
2. Le regard qui brille feat. Ammour
3. La nuit les étoiles feat. Jok'Air
4. Sur mes paumes
5. Arrête d'être triste
6. Avec nous
7. Sur ma vie
8. Visions
9. Plus de plaies
10. Ma belle feat. Laylow
11. Melancholia
12. Seul en toi
13. James Dean
Et aussi...